Grainne Tyndall is a best selling author, spiritual healer and teacher who lives in Wexford Ireland. Her book Angel Wisdom for Kids along with Angel Oracle Cards and CD's for children have become best sellers both in Ireland and the UK. She is presently writing a sequel for parents. Grainne facilitates workshops around Ireland to help both children and adults to find and bring a balance of mind, body and spirit into their lives, in a relaxed but fun way. She also runs a busy practice seeing clients on an individual basis. She is a Master of Reiki, Integrated Healing Energy, Seichem and, Rahanni Celestial Healing. She was the resident numerologist on Ireland's main TV channel for over two years and has featured on many local radio stations.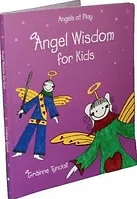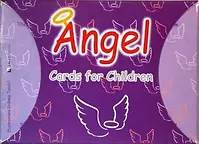 Angel Wisdom for Kids
Angel Wisdom for Kids is a beautifully written and illustrated 72 page book for children of all ages! It is filled with lots of angel's secrets and exciting creative tasks including astrology and meditations. Both children and adults can discover all they ever wanted to know about the angels but were afraid to ask! Angel Wisdom for Kids is a wonderful introduction for children about angels with the lighthearted spirit and fun that children will love.
Angel Wisdom for Kids
Angel Wisdom for Cards for Kids to match the book.  A set of 44 beautifully illustrated messages for kids for daily use.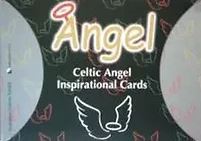 Celtic Angel Inspirational Cards​
Celtic Angel Cards are a set of 44 beautifully illustrated cards with inspirational messages for daily use